Features
DASHBOARD
summary at glance 
Dashboard contains various information
Panic Alerts
Renewal Alerts
Non-Schedule Drive Alert
Driver Merit Analysis
Over speeding on route
Route live status and Student Count Vs Present Count on route.
It provides the all quick links and important notifications at a glance.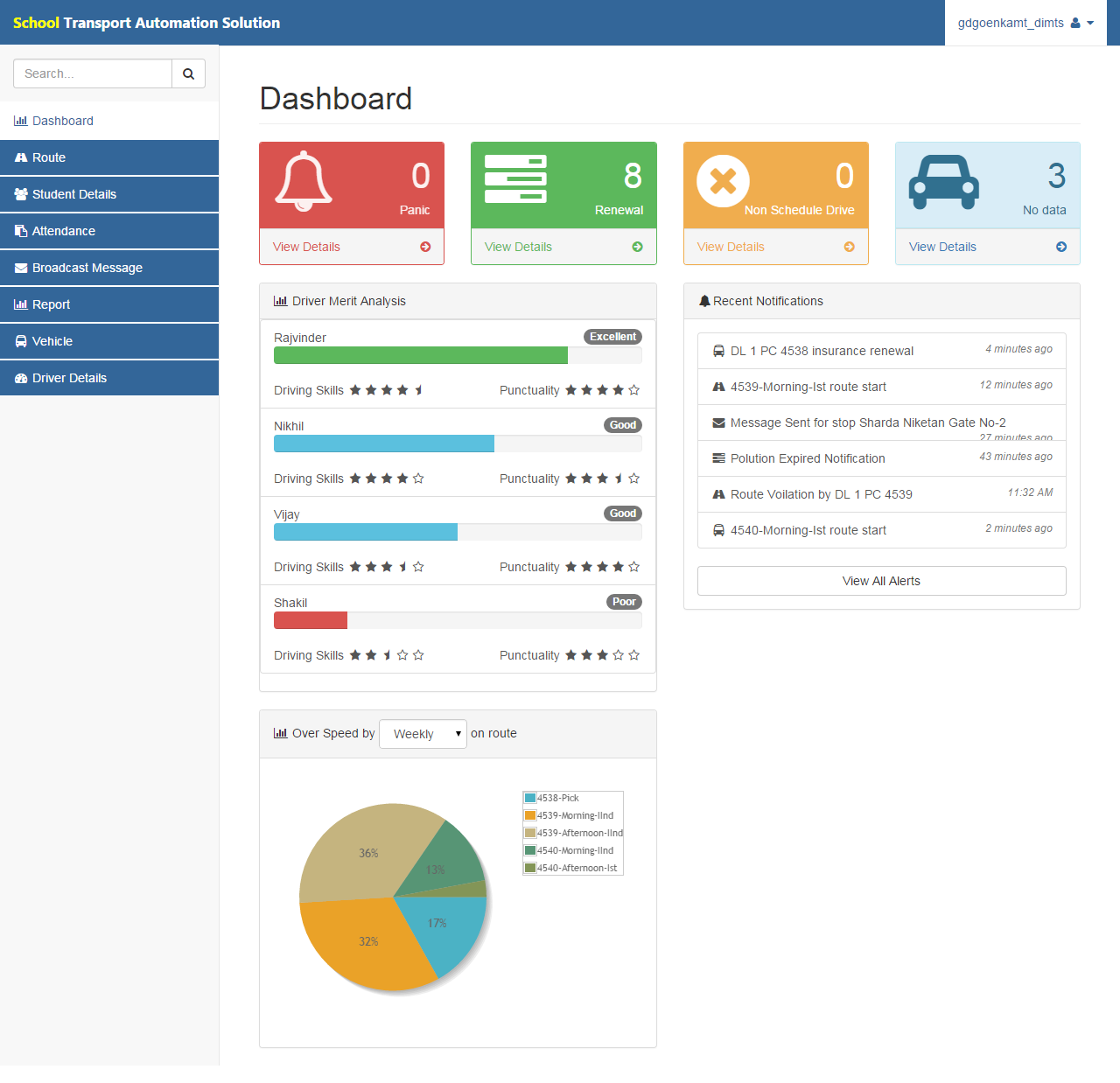 ROUTE PLAN
view route on map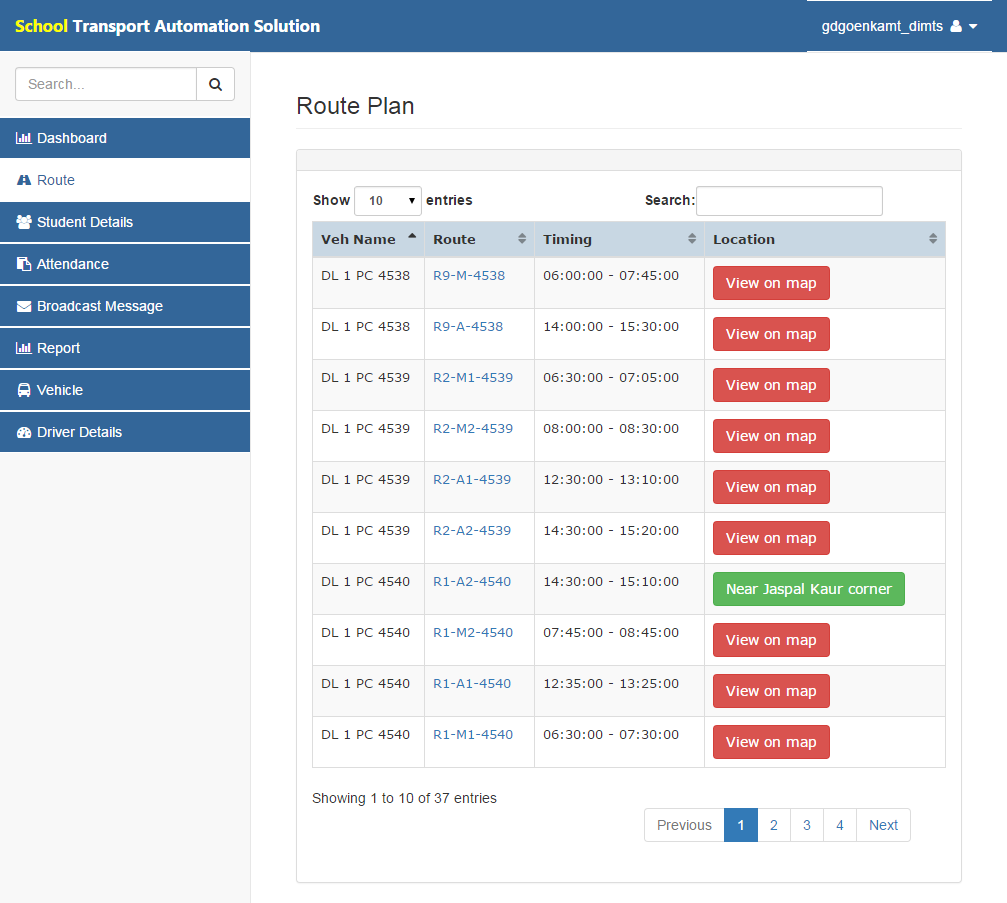 Route Plan gives the full information about the route of school buses.
Bus live location on the route.
Bus arrival timing to the stop.
Route on the map with all stops.
VEHICLE DETAILS
get full information about your vehicle
Vehicle Details provides the facility to add fitness, insurance, pollution and activity details and also view its reports.
By using this you can manage your fleet in very effective manner.
You will get notification of due date by SMS and mails.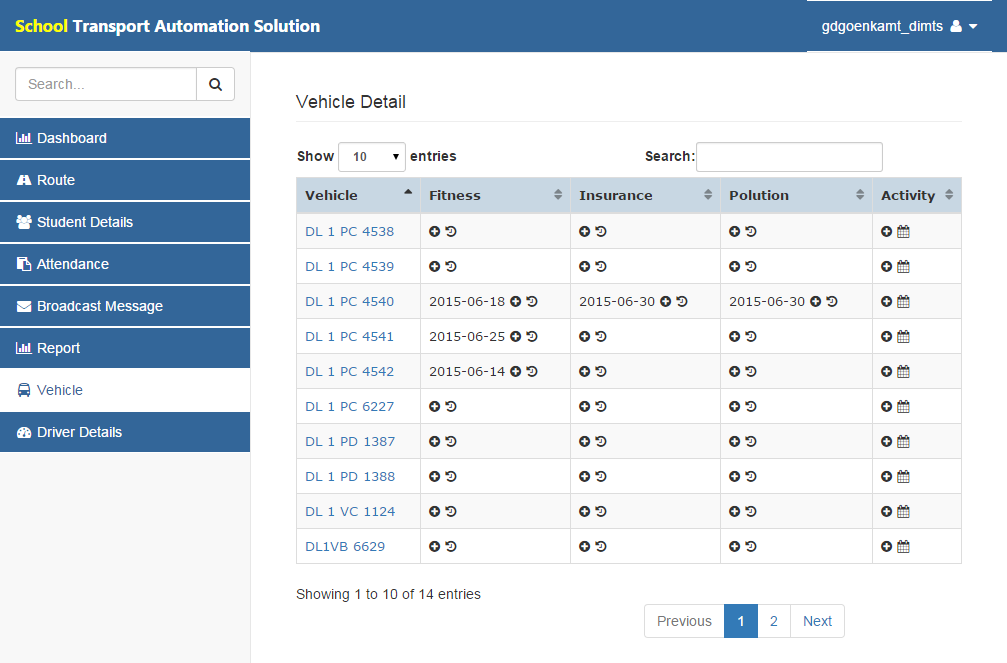 REPORTS
history details just away one click
Reports play the important role to increase efficiency and productivity and also maintains the high security level. Reports provide you the various reports:-
Stop-reach history report
Over speeding report
No-data report
Panic-alert report
Renewal report
Non-schedule drive report
SMS log report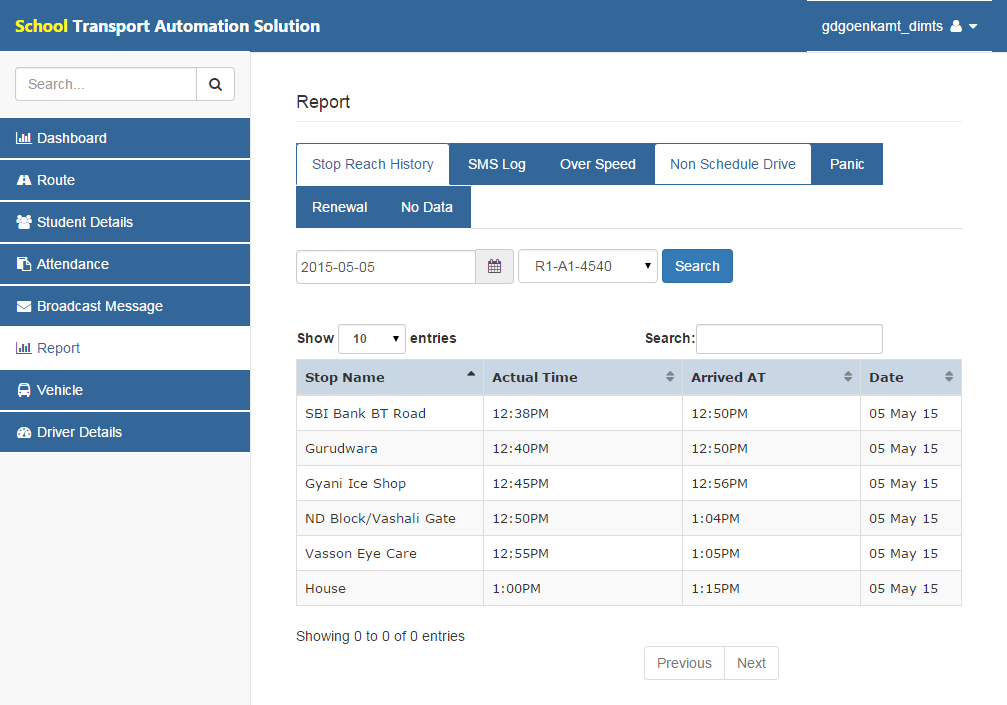 STUDENT DETAILS
stay update
All information and details related to the student details like name, contact number, class or standard in which he or she studies, bus-stop where student pick and drop and bus number. Admin has facility to insert or delete the student details as requirement. And also has facility to check or edit the details of student.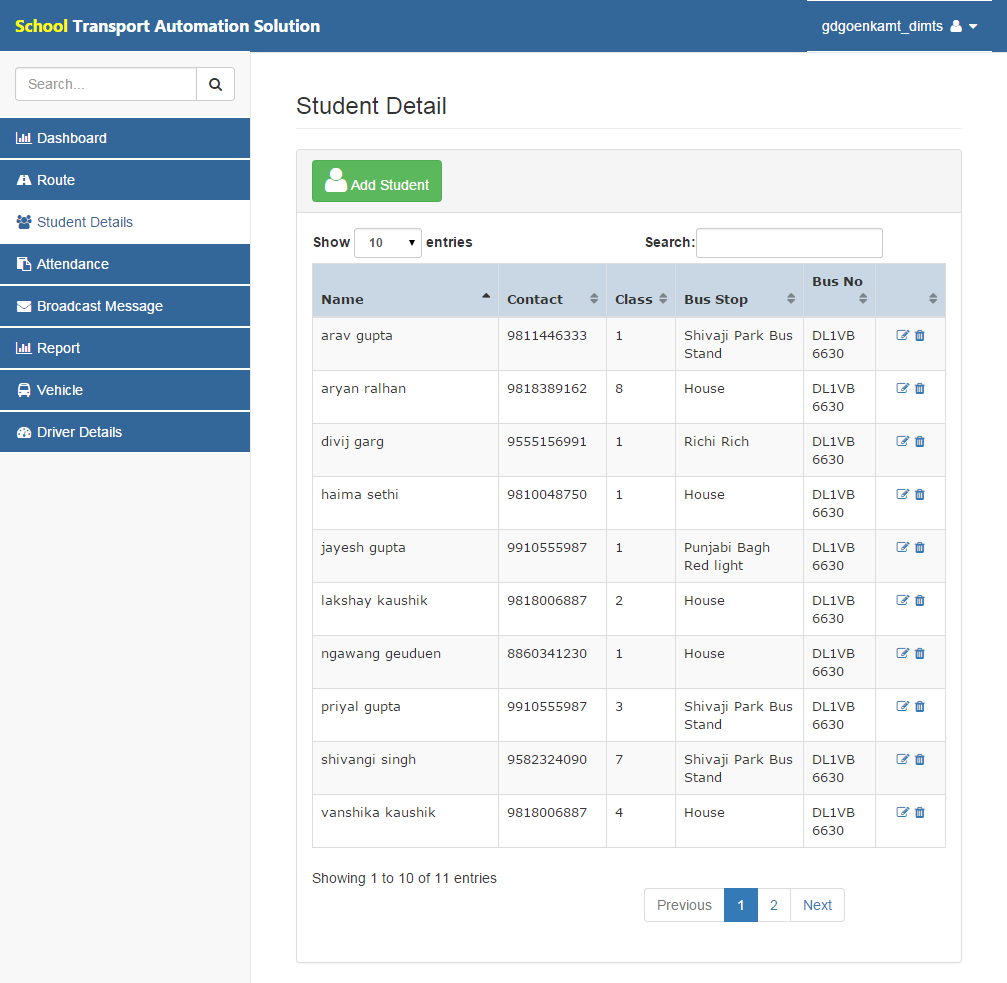 DRIVER DETAILS
improve driver's skills
Driver details gets driver name, contact number, address, bus number that is assign to the driver and license number. Administrator can easily add, modify, update and delete the driver details as required. Here store the full information about the driver.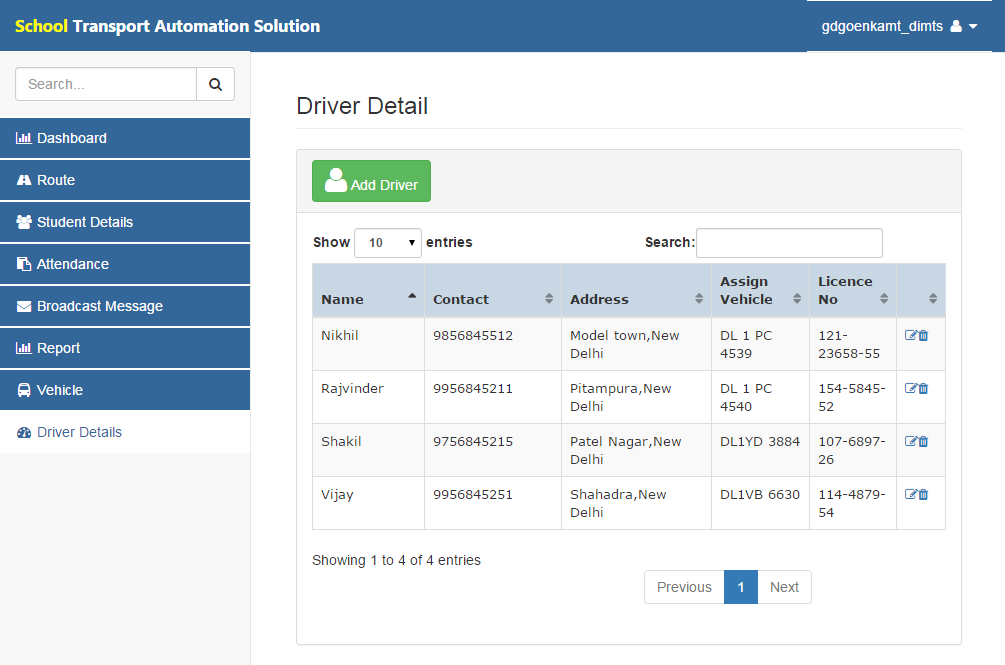 STUDENT ATTENDENCE
attendance taken on entry and exit of student through RFID
By RFID, when a student enters or exits to the bus, status is shared with the parents or school administration through SMS. A device is placed at the entry gate of the bus. When student enters in bus, should punch the RFID card , it sends the message to the parents that student is entered in the bus.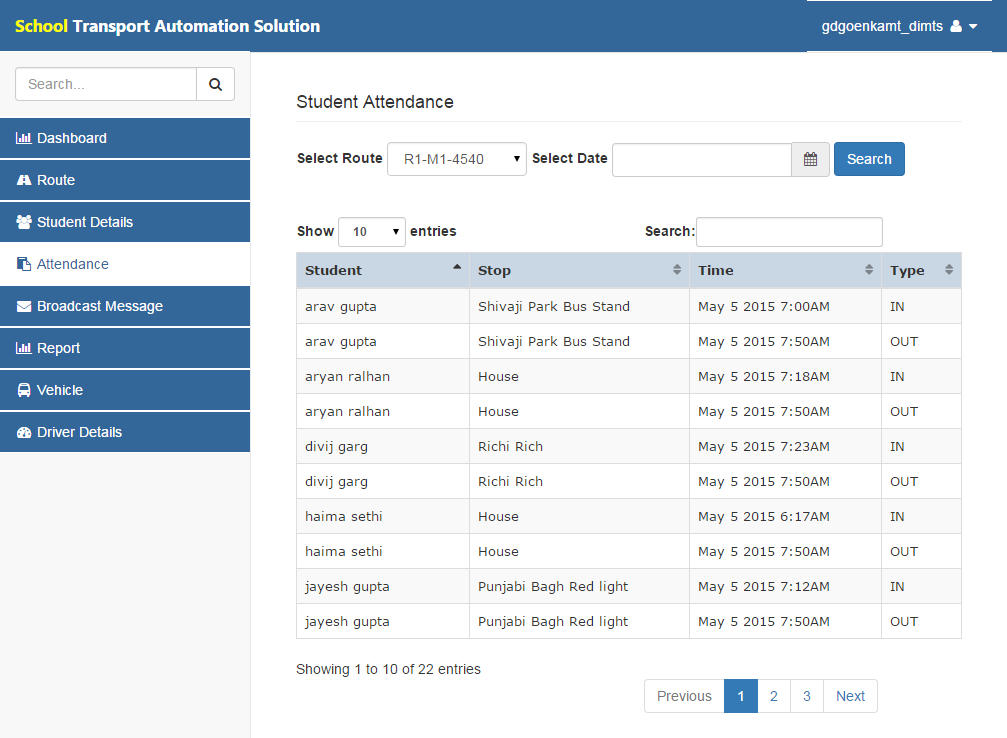 BROADCAST MESSAGES
send messages to all route an instance of time
Broadcast message is use to send the message to parents for a particular route or all routes.